If you are searching a satisfying job with sustainable income to cover your family expenses, you must be well versed with writing a Job Application competently because the professional history and honest answer provided by you greatly plays a role in getting your desired job. It is also necessary to remember that it is a common practice among the human resource department of the majority companies to ask your resume along with the application.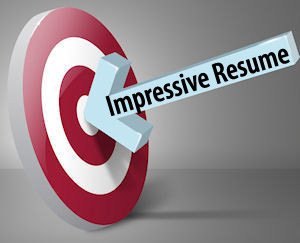 A Resume can be defined as a written document, containing a summary of applicant's professional work history such as work experience, skills, education and career objective. It is also one of the most key items in a career search and makes an employer aware of your qualifications and skills. Moreover, resume is also your first contact with a perspective employer or a HR manager of a company. You must also remember that the hiring process of a company requires completing certain recruitment steps including:
Initial Telephonic Interview or invite Employment Application/Resume for the posted job.
Short listing of resumes.
Telephonic Interview for further clarifications.
Invite short listed candidates for the interview
More than one Interview with HR manager, Employer, Department Head and other company professionals.
Apprise candidates on salaries, shift hours, company policies and job details
Trainings
Induction in the company as an employee
These steps clearly shows the importance of a resume in any employment application and one must be extra careful when writing one's professional details because if you have written the details in a professional style, and provide required information in a precise detail under separate sub categories, you will have a greater opportunity to bag the applied job.
The best reason that can be cited for the necessity of a well articulated resume is the numbers of job applications received by the company. The present day job crisis, as reported by the Unemployment chart of the United States Bureau of Labor Statistics clearly shows the alarming unemployment rate of 8.1% for 2012. The situation is further deteriorated due to the retrenchment of workers by the companies to save overhead expense for meeting the current economic slowdown. The acute job shortages have also created unemployment insecurity among the applicants and for every advertised job hundreds of candidates submit their resumes. If you have written your resume in an unprofessional way, filling up the unnecessary details, you can be assured that your CV will get lost in the maze of other candidate's resumes. In the same way, the resume of candidates who have articulated their work history details in a proficient way will find its way to HR manager's office, and these applicants are shortlisted and called for the interview.
Therefore, it is vital to remember that, during current job crisis, every job opportunity coming your way is a god send career break, and you must grab it by articulating your resume document in a most competent way.
In addition, the best way to search any career opportunity is either contacting the perceptive companies in person, or approaching important Job placement agencies for any openings. The career building agencies that can get you the desired job include, Monster, Career Builder, Indeed, Simply Hired, GlassDoor, Jobs, Snagjob, USAJobs and others. You can send your resume to them for new jobs in the companies, and they will contact you for the jobs that suit your qualifications.